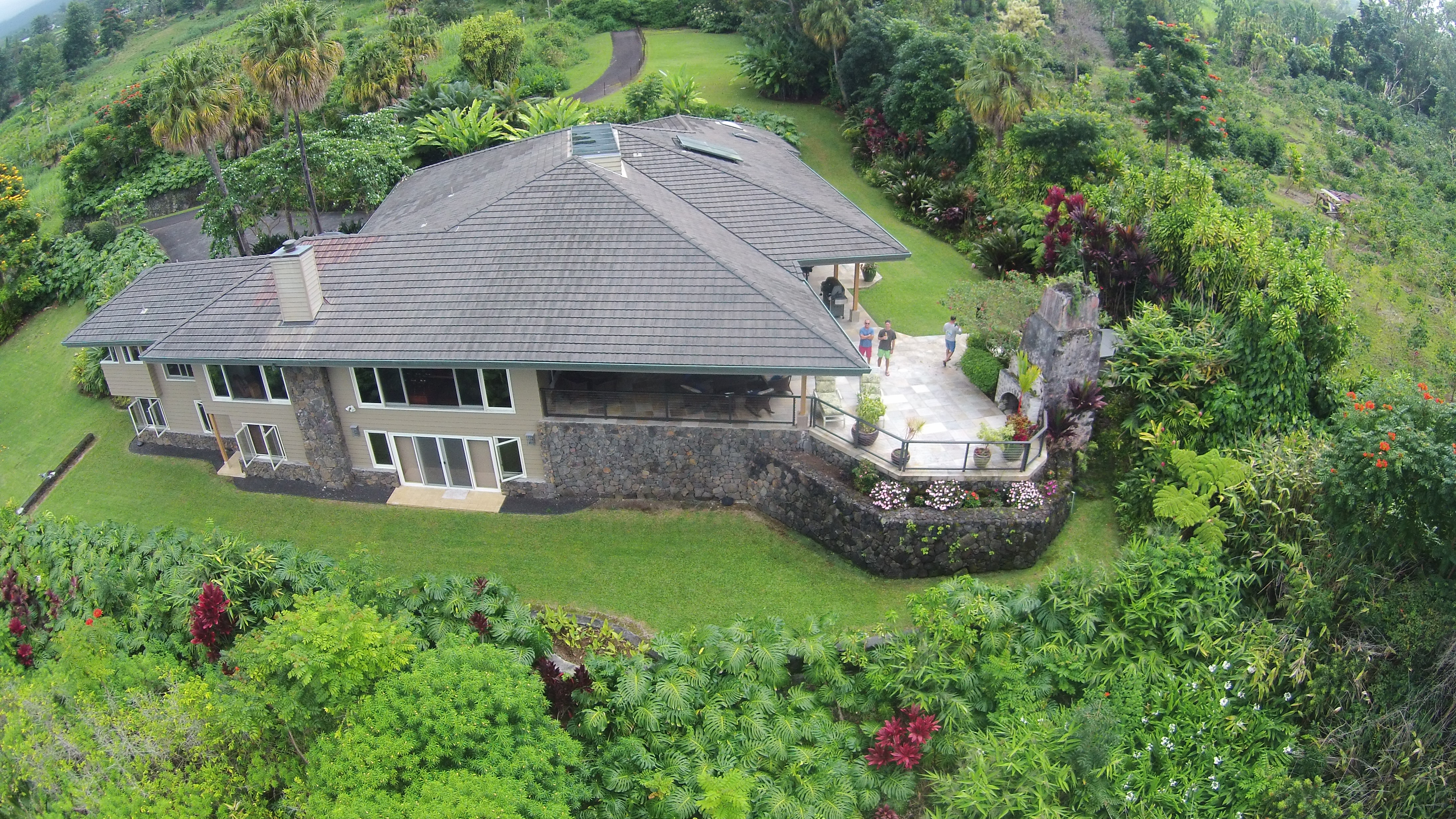 Experience "Big Island" living at this beautiful luxury estate just a short, 15-minute drive from the marina. This fully furnished home is tucked away on one acre of tropical paradise and offers 4 bedrooms, 3.5 bathrooms, and a gourmet kitchen.
After fishing, sit back and enjoy spectacular sunset views over the Kona coastline from the expansive lanai. Daily, weekly and monthly rates are available with a minimum 3-night stay.
Call or email for your reservation today! (808) 329‑2840
Scroll down for directions from the airport.

Directions from the airport:
73-200 Kupipi Street Kailua Kona, HI 96740
Start out going west on Keahole St toward Kupipi St.
0.05 miles
Turn left onto Kupipi St.
0.08 miles
Go straight toward Airport Exit.
0.06 miles
Turn slight right onto Keahole St.
0.56 miles
Take the 2nd right onto Queen Kaahumanu Hwy/HI-19.
Queen Kaahumanu Hwy is 0.2 miles past Halalu St
If you are on Keahole St and reach HI-19 you've gone a little too far
0.53 miles
Turn left onto Kaiminani Dr.
If you are on HI-19 and reach Makako Bay Dr you've gone about 0.6 miles too far
3.63 miles
Turn right onto Hawaii Belt Rd/HI-190.
2.03 miles
Turn left onto Mamalahoa Hwy/HI-180.
Mamalahoa Hwy is 0.1 miles past Hina Lani St
If you are on Palani Rd and reach Hao Kuni St you've gone about 0.6 miles too far
2.73 miles
Turn slight left onto Keopu Mill Ln.
75-1066 Keopu Mill Lane Holualoa, HI 96725
Keopu Mill Ln is just past Hiona St
0.30 miles